Amateur Dirt Bike Rider Returns From Injuries
Chaparral Motorsports
|
March 2, 2011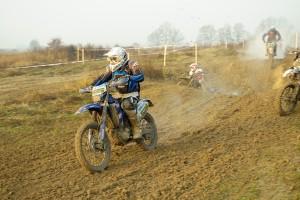 Every professional motorsports competitor has hardships that they have to overcome before they can get to the top of their sport. Tyler Luft, 18, isn't quite on the top yet, but he's certainly had hardships.

Luft got his first bike when he was 7 years old, a 50cc Honda. He raced in his first competition when he was 9, and went on to become the state champion in both Maryland and Pennsylvania after his family moved, reports the Pittsburgh Tribune-Herald.

The 18-year-old rider dreams of eventually turning pro, but a scary mishap nearly cost him that chance. Four months ago, Luft was involved in an altercation outside his home. He suffered a broken cheekbone, broken jaw and severe damage to his eye socket. In fact, doctors were afraid that Luft could possibly lose his sight as a result of the brawl.

Those weren't Luft's first injuries either. He's also broken his back and twenty other bones throughout his racing career.

Despite these setbacks, Luft will make his return to the racing world when he takes to the track in Budds Creek Motocross Park in Mechanicsville, Maryland. He will compete in the B Class, although he was previously in the A Class. After competing in enough A Class competitions, Luft will be able to officially turn pro.