African American Bikers Honored By Harley-Davidson
Chaparral Motorsports
|
February 28, 2011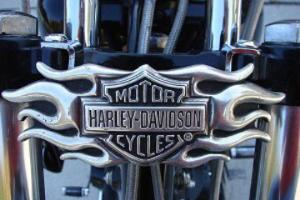 Harley-Davidson celebrated Black History Month by holding an event called "Brothers of the Bike," which was a one-time exhibit at The 40/40 Club in New York City, according to Clutch and Chrome.

The exhibit displayed numerous photos, video, customized motorcycles and the some of the most famous African American bikers, including DJ Grandmaster Flash, DJ's Darryl DMC McDaniels and DJ Clue, the news source reported.

Harley-Davison has a big connection to the African American community, as William B. Johnson was the first African American Harley-Davidson dealer and Bessie Stringfield was the first African American female to ride solo cross-country on the iconic motorcycle. In World War II she worked as a motorcycle dispatch rider for the United States Military, reported the news source.

Stringfield was named "The Motorcycle Queen of Miami" and many consider her to be a pioneer in the female and African American biking community. Her work was recognized in 2002 when the American Motorcyclists Association awarded her the "Superior Achievement by a Female Motorcyclist" honor and inducted her into the Motorcycle Hall of Fame.