Harley-Davidson Prepares For Motorcycle Camps
Chaparral Motorsports
|
February 25, 2011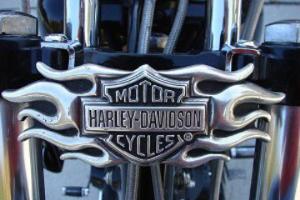 The Harley-Davidson Museum in Milwaukee will launch its motorcycle-themed camp, which allows bikers and enthusiasts to surround themselves with the world-famous company's culture. The location of the camp was selected because the city has been manufacturing Harley's for more than 100 years, according to the LA Times.

The Camp H-D, will be divided into three sections and will have up to twenty guests. To get into the camp, participants will have to pay $3,000. Each division offers individuals a night out in Milwaukee as well as time to ride an authentic Harley, reported the news source.

The "Biker Boot Camp for Woman" will take place on May 9 and run until the 14. Guests can expect to receive motorcycle training and a visit to the Harley-Davidson Museum where they will be educated on female bikers. They will also get to go to a Milwaukee Brewers baseball game.

Enthusiasts who go to the Harley-Davidson Fantasy Camp will go on a city tour, visit the brewery and meet Harley officials. The event starts June 27 and ends on July 1.

Finally, the Speed Camp that runs from July 6 to 11 offers a tour of Harley's Pilgrim Road Plant and the chance to go to the NHRA drag races.