Honda Announces 2012 Gold Wing
Chaparral Motorsports
|
February 22, 2011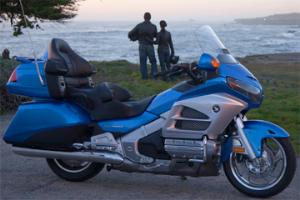 In a move that's sure to please touring motorcycle fans, Honda has announced that it will release an updated version of the Gold Wing for the 2012 model year.

The Gold Wing has been in production since 1974 and is Honda's most popular touring model. This latest iteration of the bike features some advanced technological upgrades to bring the model into the modern area.

Music fans may be the most pleased with the new additions, as the Gold Wing now features a built-in iPod/MP3 player interface that will help riders organize all their tunes for longer journeys. A brand-new surround sound system also ensures that those tunes will be heard with crisp clarity.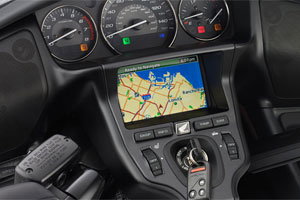 In addition, riders will enjoy greater luggage capacity thanks to a redesigned body, a new navigation system and enhanced protection against wind and the elements.

The performance has gotten some tweaking as well, with recalibrated suspension settings that the manufacturer claims will lead to better comfort.

Honda also hinted that the new Gold Wing could be the first of many new releases for the Japanese manufacturer in 2011.

"With [this] especially popular model we're starting off the 2012 model year in a big way, and we're equally excited about the additional new releases to follow later this year," said Honda Powersports Press Manager Bill Savino.


Get more information on the 2012 Honda Gold Wing