Zero To Debut Bikes At Dealer Expo
Chaparral Motorsports
|
February 21, 2011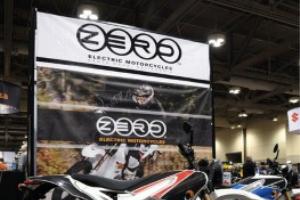 Electric bike manufacturer Zero Motorcycles has already made waves with its announcement of a complete overhaul for its 2011 lineup, so the next step is getting dealers on board to ensure that the bikes will be widely available in motorcycle stores across the country.

In concurrence with that goal, the company will be heading to this weekend's Indianapolis Dealer Expo to officially unveil the bikes. The new 2011 Zero S, DS, X and MX models will all be available for dealers to test out and hopefully drum up some interest. In addition to showing off the bikes in-person for the first time, Zero will also be presenting its business plan to store owners.

"Dealer Expo is a great way for us to reach the entire industry in one location and at one event. Whether you are an independent sales representative or multi-line dealer, it has become increasingly important to grow and adapt with the times," said John Lloyd, VP of global sales. "Our strategies allow us to produce exceptionally high quality electric motorcycles that balance performance, range, weight, affordability and availability. In addition, our new dealer business model is equally cutting edge for today's rapidly evolving retail environment."

In addition, the company will be donating a 2010 model to the event's auction, with the proceeds directly benefiting the Pediatric Brain Tumor Foundation.