Windham Ready To Race In San Diego
Chaparral Motorsports
|
February 17, 2011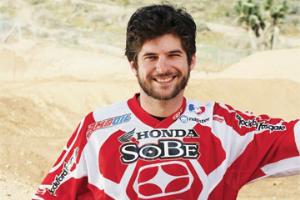 Fan favorite and veteran rider Kevin Windham looked set to run away with this past weekend's AMA Supercross race in Houston, but a table-table rhythm section tripped him up and ended up causing an early exit for the rider.

Windham came up from the crash holding his ribs and had to be assisted off the track. He reportedly also suffered a mild concussion in the accident, causing his status for future races to be in doubt. However, the racer recently caught up with the Cycle News to assure his fans that he'd be fit to race this weekend at the AMA Supercross event in San Diego.

"Fortunately nothing's broken," he told the news source. "I'm in a pretty good amount of pain in my ribs and there is definitely some cartilage popping when I move around, but it's a manageable pain and we'll be racing in San Diego."

In retrospect, Windham said he probably could have avoided attempting the tricky time-saving maneuver that led to the accident and still won the race. He also said that after his crash, most of the other riders avoided any aggressive maneuvers at that section.

"By the end of the race none of them were trying it," he said. "Man, it just breaks your heart"

The Houston crash marked Windham's second DNF in the six races held in the premier class so far, meaning that Windham currently sits at 10th in the overall points standings. The rider will be looking to bounce back over the weekend in San Diego.