Suzuki Announces $1,000 Coupon
Chaparral Motorsports
|
February 17, 2011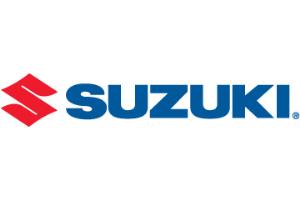 Interested in buying a new bike but not sure what brand to choose? Well, Suzuki may have just tipped the scales in their favor.

The Japanese manufacturer is offering a special deal that will run from February 15th until the end of March. All riders can obtain a special coupon either on Suzuki's website or at their local dealer for $1,000 off on select Suzuki models. In addition, those who plan on financing their bike can lock in a special 1.99 percent APR rate, which will be fixed until 2016.

"We want to give this incredible opportunity to customers," said Suzuki National Sales Manager Rod Lopusnak. "Spring is just around the corner and there is no better way to start out the 2011 riding season than on a new Suzuki motorcycle or scooter, and this huge $1,000 off promotion with 1.99 percent financing makes it easily affordable for motorcycle enthusiasts to get on a new Suzuki."

Models eligible for the discount include any of Suzuki's Burgman scooters; all Boulevard touring bikes and cruisers except the M109R; the Gladius; Bandits; DR series; SV650 sport bikes; the GS500F; and the GSX650F.