Michigan Gives The Green Light To "River City Bike Week"
Chaparral Motorsports
|
February 17, 2011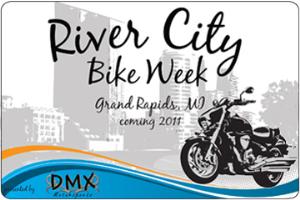 The Grand Rapids Michigan City Council recently approved "River City Bike Week," but the event will be reduced to just a weekend. Motorcyclists can attend the celebration on July 22 to 24.

It is expected that the event will bring in thousands of tourists and boost the local economy, despite lasting only a few days. A portion of the bike week's proceeds will be donated to the Grand Rapids Student Advancement Foundation, which helps support local schools and students.

"I've been privileged to count some bikers in my acquaintance and I'll say this for them: they are a generous bunch," Tracy Holt, event organizer, told Yahoo News. "They're always up for support our troops' activities, toy drives and fundraisers."

There are several other motorcycling events that the Grand Rapids area hosts, such as the annual "Grand Motorcycle Swap Meet," which draws in thousands of biker enthusiasts each year.

The yearly "Blessing of the Bikes" is held in Baldwin, Michigan and also brings in many tourists. There will also be another sister event held a week before "River City Bike Week" on July 15 to 17.