Buell To Unveil Street Bike?
Chaparral Motorsports
|
February 17, 2011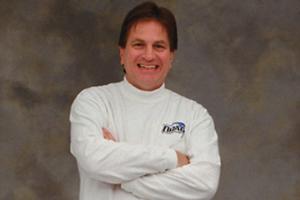 When legendary bike designer Erik Buell was announced as the guest speaker at the Motorcycle Hall of Fame Breakfast at Daytona fundraiser, he teased fans by hinting that he may have a new secret to announce at the event. Well, the cat may have been let out of the bag early, as it's believed Buell will soon be debuting a new street bike.

Buell built his own boutique bike company in the 1980s before it was acquired by Harley-Davidson. As part of restructuring during the recession, Harley officially ended the Buell division and production of the bikes. The terms of the agreement was that Buell could make racing bikes on his own, but not street bikes.

The Milwaukee-Journal Sentinel is now reporting that Buell has been released from that agreement and is planning to launch a new high-end specialty street bike, the 1190RS. Buell doesn't have the backing of Harley anymore, so it's likely that the bikes will be extremely limited. However, Buell's presence at the upcoming Dealer Expo in Indianapolis suggests he may be looking to have the model in motorcycle stores in the near future.

Whether this was the announcement that Buell was referencing or he has more news to drop on the racing world remains to be seen, as he'll be taking the podium at the fundraiser on March 11th.