BMW Announces Details Of Luxurious K 1600 GT And GTL
Chaparral Motorsports
|
February 16, 2011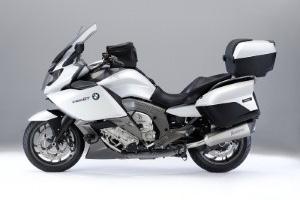 The term "luxury" doesn't really come into play very much when describing motorcycles, but looking at both the features and price tags on BMW's new lineup of touring bikes, it's safe to say that these are two luxurious motorcycles.

BMW has announced that the BMW K 1600 GT and GTL will retail for $20,900 and $23,200. The bikes are in pre-sale mode right now, with deliveries expected for early spring.

Both models feature what BMW claims to be the "world's most advanced technology available on two wheels." The main selling point for the bike is what the company claims is the world's lightest and most compact six-cylinder engine available. BMW squeezes the engine, clutch, gearbox and alternator into a package that weighs 225 lbs and measures less than 22 inches across, a size that BMW says is comparable to most four-cylinder engines.

Combine that with a range of features that are typically found in BMW's cars and the manufacturer's claims may not be that tough to believe. The K 1600 GT features a heated seat, iPod integration, Bluetooth connectivity, USB slots, Sirius satellite radio, power windshield, LED turn signals, a Xenon headlight and more. The GTL ups the comfort level by including a top case for extra storage, GPS, a backrest, enhanced windshield and footrests, and a stylish chrome package.