Legendary Cruiser Headed For Auction
Chaparral Motorsports
|
February 14, 2011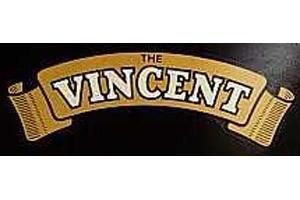 For many cruiser fans, the number of miles on the odometer is a test of strength for a bike - a measure of where it's been. Yet even the most seasoned veterans probably can't top "Vinnylonglegs."

This 1955 Vincent Black Prince is the property of Stuart Jenkinson, a British rider from Newcastle-upon-Tyne, England. A 1955 Vincent Black Prince is already a rare bike, as Jenkinson purchased it from Vincent just before the factory closed down that same year, but what Jenkinson did next makes it truly unique.

For 56 years, Jenkinson has rode the bike all across Europe, racking up an amazing 721,703 miles in the process. He's also added on extensive modifications and accessories and done more than a few tune-ups over the years. Yet the bike is still in working condition.

Now, Jenkinson is parting with his baby at an auction, scheduled to be held at the International Motorcycle Show in Staffordshire on April 24th. Pre-show estimates place the final price at £40,000, or approximately $55,000.

"As any long term owner of a bike or car will understand, selling Vinnylonglegs after 56 years and almost three quarters of a million miles is going to be a serious wrench. I'll just have to make do now with the memories of all our wonderful trips," said Jenkinson.