Custom Bikes Head To Columbus
Chaparral Motorsports
|
February 14, 2011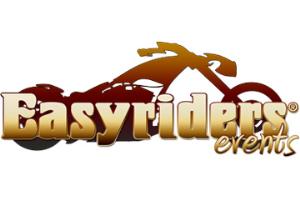 For those who have the extra cash and a little imagination, a custom cruiser can truly be a unique bike that stands out from the crowd. Hundreds of riders and designers will be hoping that their entry does so this weekend, when the Easyriders National Invitational Bike Show Finals rolls into Columbus, Ohio.

Easyriders has been touring the country for the past six months, holding bike show competitions in a number of cities. The best bikes from each show are invited to take their custom ride to Columbus, where more than 300 of the top motorcycles in the country will compete for the title of the coolest bike on the road.

Riders who have been to one of Easyriders' other shows have had a chance to check out plenty of bikes, but the Columbus show represents the best of the best. Saturday will see bikes from the Columbus area compete for a chance to grab a last-minute spot in the national competition on Sunday. There will also be a stunt show and an appearance by Tommy Flanagan, best known as "Chibs" from the TV series "Sons of Anarchy."

After the local competition on Saturday, the main event will be held on Sunday. Fans can check out some of the top bikes in the nation and watch as the field is narrowed down to the coolest bike in the country.