Bike Week Considering Vendor Ban
Chaparral Motorsports
|
February 14, 2011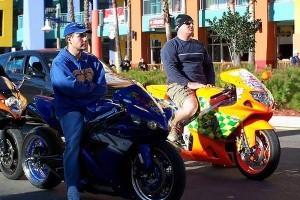 Daytona Bike Week is one of the largest bike shows of the year, and as such draws quite the crowd once the motorcycles start rolling into town. Many take advantage of this fact by setting up temporary vendor stalls on the day of the show, selling everything from fried food to motorcycle apparel.

But if City Commissioner Pam Woods has her way, those vendors will soon be a thing of the past. According to the Daytona Beach News-Journal, Woods is leading the charge on an initiative to ban the vendors from this year's show, arguing that they cut into the profits of business along the town's main drag.

The topic will be discussed at next week's meeting, and if it garners enough votes, a ban could be put into place for this year's Bike Week. However, most of the commissioners voting on the matter have stressed a need for research and caution before arriving at a decision, likely meaning the idea will be tabled until the fall's Biketoberfest.

A ban on vendors also doesn't have the full support of the businesses along Daytona's Main Street. Many of these businesses make thousands of dollars by leasing sidewalk space to the vendors. Others are more supportive of the move, saying that the vendors cut into their profits during the busiest time of the year and don't have to pay taxes.