Malcolm Stewart To Join Lites Lineup
Chaparral Motorsports
|
February 11, 2011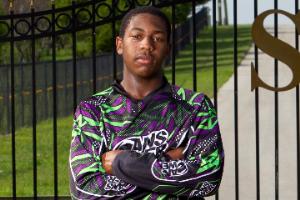 James Stewart has been enjoying success in AMA Supercross lately, with back-to-back wins cementing his position atop the points leaderboard. Now, his younger brother Malcolm will see if he can turn the Stewart name into a dynasty when he joins the Lites division lineup aboard a Suzuki RM-Z250.

Malcolm Stewart will compete in his first professional supercross race this weekend in Houston. While his older brother James is a veteran rider, with 10 years of experience and two AMA championships to his name, Malcolm, at the young age of 18, wasn't even sure that he wanted to end up as a pro racer.

"I was all about fishing," he told ESPN, recalling his dream to join the professional Bassmaster tour. "That's all I wanted to do. I actually almost quit [racing] to become a professional fisherman but it wasn't going my way so I started taking my riding more seriously."

While he knows that he will inevitably be compared to his more famous brother, Malcolm insists that there's no rivalry between the two. He calls his brother "the best guy on the planet."

"[James] told me to go out there and have fun and don't think about anything else. Don't worry about what people say. Just go out there and do my thing," he told the news source.

"I don't really have anything to prove to anyone. I'm just doing it for myself."