Buell To Speak At Hall Of Fame Breakfast
Chaparral Motorsports
|
February 11, 2011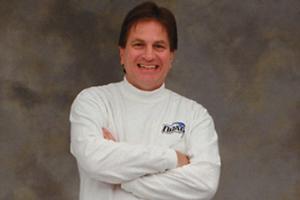 Riders who are making the trip down to Daytona this year for the AMA Supercross series may want to extend their stay a bit longer, as the AMA has announced that legendary engineer and rider Erik Buell will be the guest of honor for the Breakfast at Daytona fundraiser.

This annual fundraiser is held at the famed speedway and is scheduled for March 11th, a few days after the supercross stars take to the track. The event, which costs $75, is designed to raise money for the Motorcycle Hall of Fame, and features a silent auction as well as an autograph session with some famous riders.

Buell began his career as a racer but soon became more interested in the design and engineering of bikes. He eventually launched the famous Buell Motor Company, which made highly specialized bikes and earned him a passionate fanbase and legendary status. Buell was later acquired by Harley-Davidson,

While the talk is officially about the history of motorcycles, Buell couldn't help but tease that a big announcement could also be made.

"For me, motorcycling has always been about the journey, about the people, about the ideas behind the machines, and it will be great to connect with enthusiasts at the Motorcycle Hall of Fame Breakfast at Daytona fundraiser," Buell said. "And who knows? I may have a surprise or two to announce by then."