Rossi Wins Laureus Award For Comeback
Chaparral Motorsports
|
February 9, 2011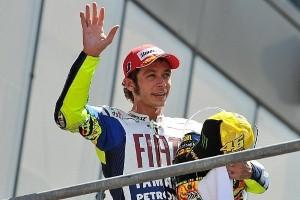 Valentino Rossi may not have been able to capture the championship in 2010's MotoGP season, but his efforts did not go unnoticed, as the rider has been honored with the Laureus Award for Comeback of the Year.

The Laureus Awards are one of Europe's top athletic achievements, honoring athletes across a number of different sports and competitions in a variety of categories. Rossi was singled out because he was able to return to the track and continue his pursuit of the championship just 41 days after breaking his leg. It was later revealed that Rossi was also battling a shoulder injury throughout the season, an injury that inevitably required surgery at the end of the season.

Rossi had some tough competition for the award in the form of golfer Paula Creamer, tennis star Justine Henin, long jumper Carolina Kluft and sprinters Merlene Ottey and Tyson Gay.

The eventual winner of the 2010 MotoGP Championship, Jorge Lorenzo, was on the shortlist for Sportsman of the Year, but the honor eventually went to tennis superstar Rafael Nadal.

Other winners at the event included Lindsay Vonn, taking home Sportswoman of the Year, Spain's World Cup Team, earning Team of the Year, and French soccer legend Zinedine Zidane, who was honored with the Lifetime Achievement Award.