Sturgis Rally To Hit The Road
Chaparral Motorsports
|
February 2, 2011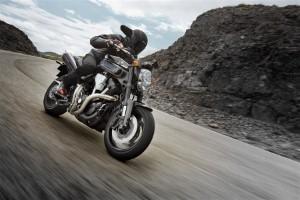 Most serious bikers have heard of the Sturgis Motorcycle Rally, the largest motorcycle event in the world. Held every August in Sturgis, South Dakota, this massive event is a chance for riders from all over to mingle as they listen to some great tunes, compare bikes and party.

While Sturgis is the ultimate rally for motorcycle riders, it can be a bit of a trek heading all the way out to South Dakota. That's why, starting this year, event promoter Motoring USA has teamed up with the Eastern Regional Harley-Davidson Dealers Association to bring the show on the road.

"There are two kinds of riders in the world - those who have been to Sturgis and those who want to go," said John Detrick, CEO of Motoring USA. "We're taking the Sturgis experience to the world."

The first stop on the tour is Harrisburg, Pennsylvania, where riders will overtake the Pennsylvania Farm Show Complex and Expo Center on the weekend of April 15th to the 17th. Riders will have the chance to partake in many of the great Sturgis traditions, such as live music on the "The Legendary Buffalo Chip Main Stage" and delicious eats in the Loud American Roadhouse. There will also be plenty of venders selling all the latest motorcycle accessories, vintage bike displays and even a beauty pageant.