Honda Voted Best At Motorcycle Live
Chaparral Motorsports
|
February 2, 2011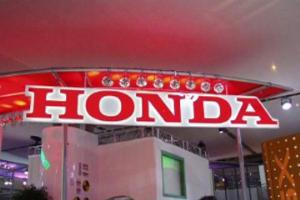 This year's Motorcycle Live show in England was a huge success by all accounts, but one of the manufacturers present was a cut above the rest, according to the fans.

As part of research into the parts of the show that fans liked the most, visitors were asked to fill out surveys that rated each of the manufacturer's booths. The results have finally been tallied up, and Honda walked away as the winner, according to Clutch and Chrome.

"Our aim was to create a stand that not only showcased Honda and our great motorcycles, but also created an environment that was friendly, lively, fun and a great experience for our stand visitors to enjoy," said Honda UK General Manager Steve Martindale

All of the manufacturers had intriguing booths at the show, but Honda took the extra step in fan service. The Japanese company set up the Honda Racing Cafe, where guests could take a break and sip on some coffee or get a quick snack.

Another popular attraction was "My First Honda License," where children could take turns riding on a smaller bike while supervised by a professional.

Kids weren't the only ones who had a chance to sit on a Honda, however. The manufacturer claimed an "industry-first" technology with the debut of a new feature that would allow riders to sit on a bike and actually lean to the sides as if they were riding on the street.