Crowley Preps For Hammers
Chaparral Motorsports
|
February 2, 2011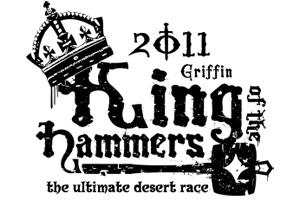 Crowley Off-Road Racing Team says they're ready to go for the first big UTV race of 2011, the Pit Bull Tires King of the Hammers race in Johnson Valley, California.

This year, organizers have promised to add more rocks and other obstacles to the 40-mile desert course, but that doesn't worry the experienced racers at Crowley.

"We have competed in this race since its inception, and I am looking forward to another challenge," said Jon Crowley, who has finished the race every time he's entered. "Adding more rock obstacles to the desert course really makes it where we have to work at getting to the finish line."

Crowley will be behind the wheel of the same Kawasaki Teryx he piloted to three first-place finishes last season, but the team has made some adjustments to take advantage of new rules. When organizers bumped the allowable ccs up to 1000, the team installed a new engine to replace the old 840cc that they had last year.

The team says they've brought along a little extra insurance to deal with the tough terrain in the race. With a flat or punctured tire a possibility for any racer, Crowley is using Tire Balls, a system that guarantees to keep the wheels running even if they're breached.