Travis Pastrana Gains NASCAR Cred
Chaparral Motorsports
|
February 1, 2011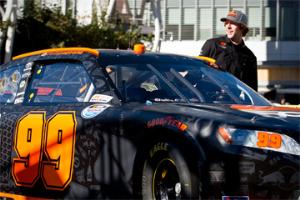 Motorcycle racing has produced some true legends over the years, but some of the more successful racers have opted to pursue other motorsports opportunities after their biking days were over.

Travis Pastrana is the latest legend to try his hand at a new sport, and has, for the moment, turned his attention to NASCAR. Past racers like Ricky Carmichael and Jeremy McGrath have attempted to make their way onto the NASCAR circuit, with little success. Yet Pastrana might have the best chance yet.

According to Yahoo! Sports, Pastrana recently competed in his first NASCAR event, the All Star Showdown. Although this wasn't a top-caliber competition like the Sprint Cup, Pastrana was still going up against some very talented drivers. He held his own too, piloting his car to a sixth place finish.

That shouldn't come as too big a shock to fans of Pastrana. The superstar seems to be talented at anything he puts his mind to that involves a motor, as he has won championships in motocross, rally racing, stunt competitions and more. He's even flipped a monster truck.

If this recent race is any indication, NASCAR fans may be hearing Pastrana's name a lot more when he suits up this season for seven races on Michael Waltrip's team.