Caselli Feels The Agony Of Defeat
Chaparral Motorsports
|
January 27, 2011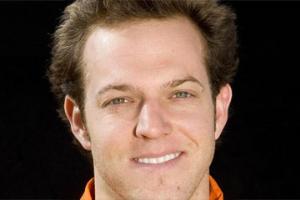 The trials of endurance racing can take their toll on both racer and bike, as KTM Factory Off-Road racer Kurt Caselli found out in the opening round of the AMA National Hare & Hound Championship Series.

Caselli jumped out to an early lead and didn't look like he would relinquish it as he was well ahead of the pack for 84 long miles. Unfortunately for Caselli, the final and 85th mile was just not meant to be. Close to the finish line, Caselli's engine slowed to a crawl before finally just dying on him.

That allowed David Pearson, Caselli's former teammate, to eventually pass him and take the victory right at the end.

"I was still trying to charge as hard as I could to the finish because I knew that always anything can happen," Pearson said. "I just saw him and he gave me a thumbs-up; he was just cruising. I guess it blew up right after that."

Caselli was so close to the end of the race that he was able to walk the bike to the finish line up a slight hill and still finish in fifth place, beating out other riders who had full use of their motors.