Zero To Upgrade Production Facilities
Chaparral Motorsports
|
January 25, 2011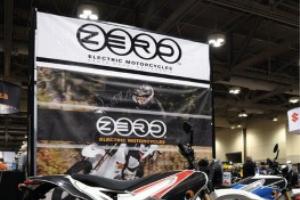 Zero Motorcycles has made headlines as one of the top electric motorcycle manufacturers, turning out some impressive bikes that have been able to match gas-powered counterparts in many regards. Yet the company hasn't had the production capacity to keep up with the bigger names in the business.

The manufacturer has made moves to change that by announcing a new production plant that will be built alongside the corporate headquarters in Santa Cruz, California. While this won't put them on level footing with companies like Honda or BMW, Zero claims that the new facility will allow it to more than double its current production capacity.

"Since the inception of Zero Motorcycles, Santa Cruz County has been our home. With many companies looking outside of the U.S. to develop and build their products, we are proud to say we are continuing our support of our local community," said CEO Gene Banman. "At the same time, we are responding quickly to an increasing global demand for our motorcycles. This investment positions us ideally for further growth, innovation and development as we move into 2012 and beyond."

Zero currently has four models in its lineup: the S, DS, X and MX, each aimed at a different segment of the motorcycle community.