House Rep Says "Kids Just Want To Ride"
Chaparral Motorsports
|
January 25, 2011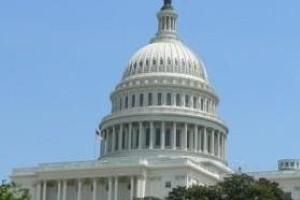 The American Motorcyclist Association (AMA) is encouraging parents in the motorcycle community to talk to their representatives about the "Kids Just Want To Ride Act," a new bill set to be introduced in the House of Representatives.

Denny Rehberg (R - MT), is sponsoring the bill, which seeks a legislative exemption for youth-model ATVs and motorcycles from previous legislation passed by Congress. In 2008, Congress passed the Consumer Product Safety Improvement Act of 2008, which, among other measures, restricted the amount of lead that could be sold in certain products marketed toward children.

Yet, because lead is used in some ATV and motorcycle parts, the bill effective ended the sale of kid's motorcycles and ATVs due to what the AMA called "overly restrictive lead content standards." Rehberg and his supporters argue that while the lead restrictions placed on children's toys that could be accidentally swallowed are good, they aren't really necessary for products like motorcycles and ATVs, where they believe lead poses little to no risk for the children.

Rehberg has already circulated a letter seeking cosponsors for the bill, but he is asking those in favor to call their representative and ask for them to consider supporting the new legislation.