Cold Weather Riding Gear Buyer's Guide
Chaparral Motorsports
|
January 25, 2011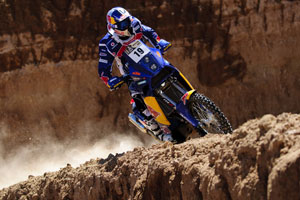 Skip the Breeze & Don't Freeze
One thing you can be sure of when you go out for a dirt ride in cold weather. If you don't prepare for it before hand, you will certainly pay for it later. The better prepared you are before you hit the trail, the better your overall off road dirt excursion will be.

Then again, why ride when it gets cold? First of all, everyone knows that cold weather usually means wet ground, or snow. While one can be ideal off road riding conditions, the other (snow) can be potentially life threatening.

When you know how to prepare your body, your dirt bike, or your ATV for cold weather riding, the better your chances are of having a safe and sane trip when the thermometer drops.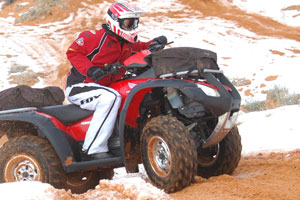 Don't forget to factor in wind chill
Cold tends to gradually creep up on a rider. Cold toes and hands can soon become numb. Before long, you have trouble using the clutch and brake levers on your machine. Your reaction times suddenly become slower, and the riding may actually begin to be painful.

One of the reasons riders can get caught out in the cold unaware, is wind chill. Wind on a moving dirt bike or ATV, causes moisture to evaporate more quickly, drawing away body heat with it. The faster you travel, the colder your body feels.

All off road riders should consider the effects of wind chill while riding in wintery conditions. Consult the weather service wind chill chart in this story to see how the temperature and speed you are going affect the numbers.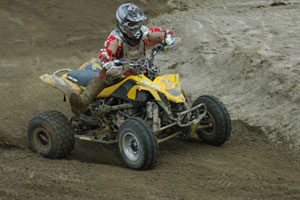 Layer up and dress for success
The best way to stay warm in winter is to wear suitable protective riding gear at all times. Unfortunately, some winter days start off mild and end up chilly, luring unsuspecting riders into a false sense of security. Then again, you may get lost, or delayed and be on the trail until after dark.

A good riding jacket, full coverage helmet, rain-proof riding pants, comfortable boots, fog-free goggles, and warm gloves, can spell the difference between a challenging, fun adventure, and a deadly trail ride.

You can lessen the wind that leaks in through your helmet with a ski mask, a scarf, or even a bandana. Make sure a little fresh air gets in, or you may run out of oxygen (never a good situation).

On an ATV or a UTV, a good wide windshield helps cut wind chill significantly. A good set of large hand guards over your dirt bike or ATV control levers will also act to deflect wind, and help keep cold from attacking your hands on the bars.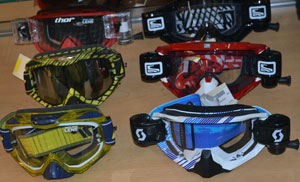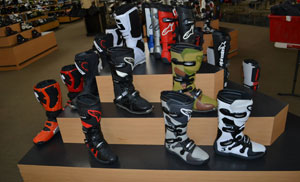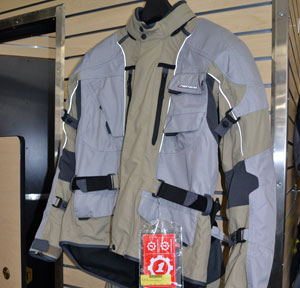 Most good, cold weather riding jackets, have thermal liners that contribute to making them retain your body heat. Look for jackets that have belted waists and get one with an extended length so cold wind can't sneak up your back.

For your legs, a set of rain-proof pants, with velcro-like closures, worn over your riding boots is a good idea. Include a pair of jeans, with long johns underneath, to keep your lower extremities toasty.

Another handy item, for extremely cold riding conditions are electric socks. You can find these in most any sporting goods store. They are generally inexpensive, and come with their own batteries to help keep your feet warm inside your boots.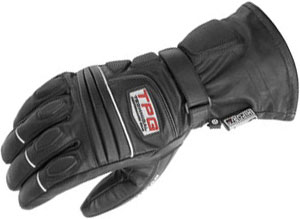 Make sure you get a quality, good sealing, water-proof set of boots, preferably with gaitors that seal at the top. Bringing along a rain suit when its snowing outside is a good idea as well, this gives you an extra layer of protection from wind and water, should the need arise.

Get a good fog-free lens for your goggles as one of the problems you will encounter in cold weather is fogging up. Of course, the old guys trick, of spitting into the inside of your goggles and rubbing it into the lens, is a stop gap measure that actually does work.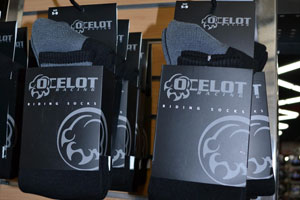 There you have it....everything you need to make your next trip in the cold, as pleasant as possible. A little preparation goes a long way.