Michelin Unveils Pilot Road 3 Tires
Chaparral Motorsports
|
January 20, 2011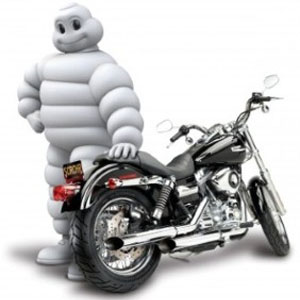 Seasoned riders know that their bike is only as good as their motorcycle tires. For those planning on taking longer trips on their sports bikes, the news of a new Michelin Pilot Road tire should be quite welcome.

According to the company, the new Pilot Road 3 is designed for bikes like the Honda VFR800 and BMW R 1200 RT, but riders will get the most use out of them when planning longer trips on these bikes through possibly inclement conditions.

"As the sport touring motorcycle tire market grows, Michelin responds with the new Pilot Road 3 tire," said Gary Midkiff, vice president of Michelin North America's two wheel division. "Tires in this segment have to be adaptable to many different types of motorcycles, as well as a variety of weather and riding conditions. With its XST X-Sipes, the Pilot Road 3 tire will be the benchmark of the sport touring motorcycle radial class."

The company claims that the improved, full-depth sipes allow for the tires to drain water better than previous models offered by the company. The new tread pattern even allows the tires to break up water film, which can contribute to hydroplaning.

Those planning to encounter slick conditions should be sure that their tires are up to the task, and add the Pilot Road 3 to the list of tires that they may be considering.