Diesel To Sponsor Ducati MotoGP Team In 2011 And 2012
Chaparral Motorsports
|
January 18, 2011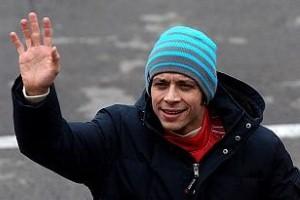 Ducati has cemented a partnership with Diesel, an Italian fashion company, to sponsor their bikes and motorcycle apparel for the 2011 and 2012 MotoGP seasons.

The early terms of the deal will have Diesel's "mohawk" logo, which features their slogan "Only the Brave," appearing on the bikes and jackets that will be used in the upcoming seasons. The two companies say that in the future, they also plan to coordinate on more projects and initiatives, which have yet to be disclosed.

"I've always been a Ducati fan," said Renzo Rosso, president and founder of Diesel. "I've been following them during the years and I currently drive a Monster S4R testastretta and a Streetfighter. I am proud of the appreciation that the brand has gained all over the world, both in terms of design and performance. This season in particular is extraordinary, with the arrival of Valentino Rossi, the association between our brands is perfectly in line with our "Only the Brave" philosophy!"

The partnership isn't completely new for the two companies, as Diesel sponsored the racing team in 1990, when Raymond Roche raced his way to the World Superbike Championship. Diesel has also shown an interest in the biking community, producing several high-end products aimed at riders.