Thieves Steal Dirt Bike Right In Front Of 9-year-old Owner
Chaparral Motorsports
|
January 7, 2011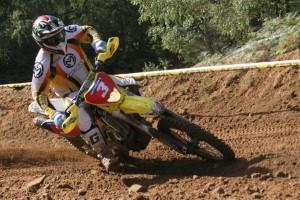 A 9-year-old boy was left heartbroken after he was forced to watch as thieves made off with his prized possession: a 2011 KTM 65 dirt bike.

The Contra Costa Times reports that Valen Provine was given a major scare when he witnessed two thieves sneak into his garage through a window in the house. Provine, who was home alone with his older brother Max at the time, locked the doors and remained in the house while his brother phoned police. But by the time the cops arrived, it was too late - the two criminals had made off with the new bike, along with Provine's old model from 2008.

Though young, Provine races bikes competitively and has enjoyed immense success on the track, earning sponsorships from Burger King, No Fear and Mach 1 Motorsports. But his family cannot afford to buy him a new bike, and the theft was not covered by their insurance.

"We've got to get those bikes back," his mother told the news source. "To see my 9-year-old have to watch through a window as people took his bike; that's a heartbreaker to a mom."

The family is asking for anyone with any information in the Antioch, California, area, to come forward, and is also considering starting a community fund to raise the money for a new bike.