Kawasaki Updates Contingency Program
Chaparral Motorsports
|
January 7, 2011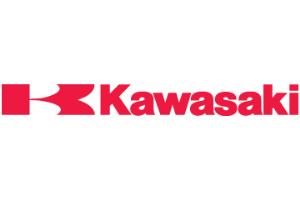 For riders who love to race but don't quite have the skill to turn pro, the contingency programs offered by major manufacturers are an attractive bonus.

Those who register for these programs get paid small amounts of money every time they win or place in a race on one of the manufacturer's bikes. Often, the rewards are tied to a special card that can be used at a dealer for items like motorcycle accessories and helmets.

This year, Kawasaki is expanding its program to better support those hitting the track in 2011. Riders who purchase a 2010 or 2011 model year Kawasaki can register their bike online. When they participate in an eligible race, the funds will be directly deposited onto their "Kawasaki Contingency Card" for use at Kawasaki dealers.

Kawasaki claims that the benefits offered through the new program are both the best it has ever offered and the best in the industry. The company has set aside more than $5 million dollars to be paid out through the new system.

"We are constantly striving to bring our customers the satisfaction of riding for a brand that is determined to bring them the best in race support," said Reid Nordin, Team Green Manager. "We look at our customers as family and hope they feel the love with our continued commitment to them through our contingency and track-side programs."