New Leader In Dakar
Chaparral Motorsports
|
January 5, 2011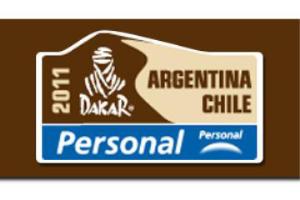 The Dakar rally has crossed from Argentina to Chile, and with the change in country comes a change at the top, as Marc Coma has overtaken Cyril Despres for first place on the overall leaderboard.

Despres opened the Dakar Rally by winning the first two stages, and - for a brief moment - it looked like he might ride away with the championship. However, his teammate and fellow KTM rider Coma was able to win the third and fourth stages, surpassing Despres by two seconds overall.

"I'm happy and I felt great," Coma told Cycle News. "I hope it stays like that right until the end. The general standings don't matter for the moment. The most important thing will be the last day. It's essential to have a good pace and avoid making mistakes. Now we'll have to deal with two very difficult stages."

The riders have seen some spectacular scenery as they traveled through Argentina and into Chile, riding through the Paso de Jama pass in the Andes Mountains. The mountainous terrain soon gave way to Chile's Atacama Desert, which tested the stamina and off-road capabilities of the competitors.

Going into the fourth stage, Coma was 14 seconds behind Despres, but bested him by 16 seconds to earn the slight advantage. At one point, Despres was down by 32 seconds, but a late rally minimized the damage to his overall time.