Las Vegas Police Receive Electric Bikes
Chaparral Motorsports
|
January 5, 2011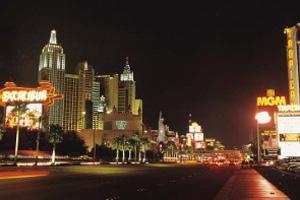 Many organizations are embracing green technology, and the Las Vegas Police Department is the latest to take the plunge after a donation from the Consumer Electronics Association (CEA).

In an effort to help the department go green, the CEA donated seven Vectrix electric bikes to the department, which retail for around $10,000 each. The Las Vegas Review-Journal notes that the bikes have a top speed of 65 miles per hour, but officers won't likely ever have to push the bike to that limit. That's because they won't be used in high-speed chases, but rather in pedestrian-congested areas like the Strip, where bikes are preferable to police cars.

The bikes can travel between 35 and 55 miles on a single charge, and officers say that they can usually charge the bikes up on their lunch break, plugging them in to a regular wall socket.

Several of the officers have already undergone a training course in order to learn how to use the new bikes, which they say ride differently from their traditional modes of transport.

"It takes a completely different riding set and style," officer Michael Loving told the news source. "It sits low, and there's a balancing dynamic. You'll get officers who try this out who are really surprised about how they handle."