Demuth's Injury Opens Up Arenacross Series
Chaparral Motorsports
|
January 4, 2011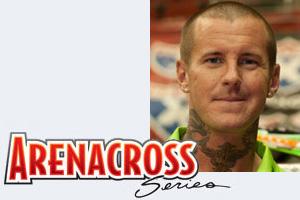 There's a bit of a dearth in terms of racing in January, as most riders pack it in during the winter months. Sure, there's the occasional testing or international race in a warm-weather locale, but by and large the AMA (American Motorcycle Association) takes a break while prepping for the new season.

That's one of the reasons that the AMA Arenacross Series is a worthy diversion for those missing racing. The Arenacross season is scheduled to kick off in a couple of weeks, and recent developments promise to make this one of the most exciting seasons yet.

Current champion Josh Demuth dominated the series last season, marking his third championship in total. However, the field looks to be wide open now that Demuth has gone down with a wrist injury during his training sessions. Demuth looks sure to miss at least a few races, which will dampen his title defense hopes. In fact, reports indicate that he could miss the entire season.

That's bad news for Demuth, but good news for up-and-coming riders like Tyler Bowers, Jeff Gibson and Chad Johnson, who chased Demuth for much of 2010. Johnson has won two titles of his own and came close to a third last year. Bowers actually led the pack for much of the season before an injury forced him to miss the final two races and ruined his shot at the title. And Gibson is a rising talent who won the championship in his 2009 rookie season and is looking to bounce back after a disappointing 2010.