ATV Trails At Center Of New York Lawsuit
Chaparral Motorsports
|
January 4, 2011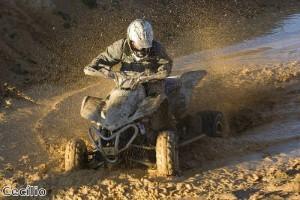 A lawsuit filed by a Lowville, New York, woman has touched off a major battle over the rights of ATV riders in upstate New York.

The Watertown Daily Times reports that Rose V. Pettit filed a lawsuit in February arguing that one of the current trails designated for ATV use violated state laws because it allowed for riders to use portions of public roads. Specifically, Pettit claimed that the town allowed riders to turn off of a main road onto the road where she lived, causing routine disturbances.

In court, a judge acknowledged that direct road-to-road trails were a problem. So the town is working with Lewis County officials in order to build new off-road paths that will satisfy the requirement. An additional five miles of trails are in development for ATV and snowmobile riders in the area that officials hope will reduce disturbances and satisfy the lawsuit.

The new trails are set to be opened alongside an existing railroad track built by the Iroquois Gas Transmission System. This land, already used by snowmobile riders in the winter, is being opened to ATV riders on a trial basis.

Still, the new changes are unlikely to satisfy Pettit. According to the news source, she argued in court that many of the off-road segments only serve as short jaunts to connect public roads, skirting around the issue of the disturbances caused by the machines.