Rider Wins Appeal In Helmet Case
Chaparral Motorsports
|
December 31, 2010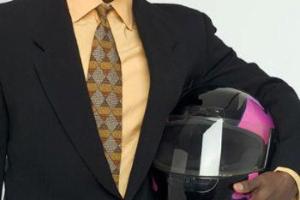 Motorcycle helmets can be life-saving devices, which is why it's important that riders choose a helmet that has been approved by the Department of Transportation (DOT). Yet even if the label claims that its DOT-approved, riders still need to be careful.

The case of Robert Fabian proves that point quite well. Fabian purchased two large AF-50 Trooper helmets from Fulmer, a Memphis-based manufacturer. He later sold one of the helmets to a friend of his. That friend was later killed in an accident where he suffered massive head trauma.

After doing some research, Fabian found the DOT records for testing on Fulmer AF-50 helmets. The large versions of the helmets passed inspection in 2000, but the small versions did not pass in 2002. Fulmer, meanwhile, continued to sell both large and small helmets with the DOT-approved label. Arguing that the second test exposed a flaw in the design, he brought a lawsuit against the company.

That lawsuit was later dismissed on the grounds that the large and the small were separate helmets. Fabian appealed, however, and the courts recently ruled that his case was worth another look. The appeals court judge took a different view than the original judge hearing the case, writing that most people would not differentiate from different sizes of jeans or shoes and that the helmets were too similar to be called separate.

Bikers who are choosing their motorcycle helmet should do research and ensure that their particular model has passed the DOT's latest safety inspections.