Kawasaki Ninja "sales Hold" Lifted
Chaparral Motorsports
|
December 30, 2010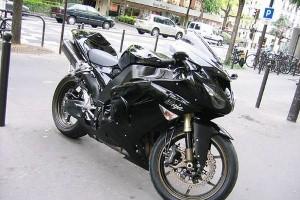 Kawasaki's highly-anticipated 2011 Ninja ZX-10R hit a bump in the road shortly after its release when engineers found a potentially hazardous problem that needed to be corrected immediately.

In early December, dubbing the move a "technical hold," the Japanese manufacturer delayed the release of the bike, pulled models out of motorcycle stores and recalled the 25 or so Ninjas that had already been delivered to riders who pre-ordered the bike. Those owners were given a full refund. However, Kawasaki was tight-lipped about what the issues with the bike were.

Now, the company has announced that the temporary hold - referred to now in their press release as a "sales hold" - will be lifted in late January, allowing delivery to owners and stores nationwide.

According to the company, internal engineers found that "possible surging of the intake valve spring when the unit is operated under unique riding conditions, such as on a racetrack. The surge could cause the intake valve to seat improperly, resulting in poor engine performance."

In order to rectify the issue, Kawasaki installed new valve springs, spring retainers and camshafts on all bikes affected by the issue.