Ducati 848 Evo Is A Nice Superbike Compromise
Chaparral Motorsports
|
December 30, 2010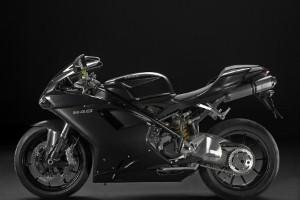 Experienced riders who love to race will likely eventually want to invest in a superbike. However, these models can be so expensive that making that purchase can be tough to do.

Enter the Ducati 848 Evo. At $13,000, the 848 is not a cheap ride by any means. But it is when compared to some of its slightly more powerful superbike siblings.

Still, Edmunds Inside Line recommends the 848 as a solid choice for drivers who want a bike that can tear up the track without breaking the bank.

In many ways, the 848 will invariably be compared to its big brother in the Ducati family, the 1198. Putting the bikes side-by-side, it's hard to tell the difference. The 1198 obviously has a larger engine that allows it to crank out more torque and horsepower. But in terms of most parts and styling, the bikes are nearly identical.

So the 848 isn't the top-of-the-line model from Ducati. Yet it's ultimately the more practical one. The news source notes that the 848 is eligible in competition against 600cc bikes according to AMA rules, making it a good choice for riders who plan on racing competitively. The 848 is also much easier to handle on the street, whereas the 1198 almost has too much power to make it suitable for anything other than the track.