AMA Reveals Pro/Am Schedule
Chaparral Motorsports
|
December 24, 2010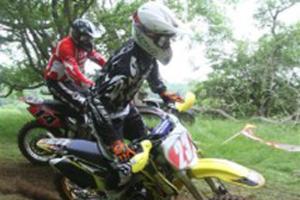 Watching the established stars of the motorsports world is fun, but there's nothing quite like tracking the progression of a young rider all the way from amateur level up to the championship. That's where the AMA Pro/Am competition comes in.

The AMA recently announced the schedule for the 2011 season, and it's shaping up to be a great year of high-octane racing. With over 53 events, riders will have plenty of time to acquire the points necessary to eventually apply for their professional motocross license.

Two of the highlights this year will be the opening race and final competition of the season. AMA revealed that both of these events will be held at the historic Gatorback track in Florida, which is managed by Unlimited Sports.

"Pro/Am racers are hungry, not just for the points to get their pro license, but for race wins," said Wyn Kern of Unlimited Sports. "For many of these kids, they need to excel to keep their dreams alive. This creates an unmatched competitive atmosphere and an incredible on-track show for the fans of the sport. The AMA Racing Pro/Am events are two highlights on our schedule, and we're looking forward to two stellar events."

The events are open to all professional riders and those who have earned their A-class license. To move from amateur to professional, a rider must accrue 75 points over the course of the season.