Daytona Gets New Surface
Chaparral Motorsports
|
December 22, 2010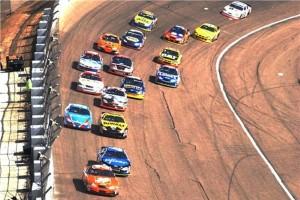 The famous Daytona International Speedway was recently repaved for just the second time in its entire history, and the track owners invited several high-profile motorsports competitors to test out the new track.

Perhaps best known as the site of NASCAR's Daytona 500, the pavement has become a bit worn down in recent years, with some racers expressing that the track felt a bit slower. Yet NASCAR isn't the only organization that holds races on the track. The AMA is also a frequent visitor to the site.

With such wildly different vehicles using the track, officials have to make sure that the new surface rides well for everyone. That's why the track invited some of the top motorcycle racers to come test out the new surface and give some feedback.

The riders included defending Superbike champion Josh Hayes, his teammate and Daytona 200 winner Josh Herrin, Tommy Hayden, Larry Pegram, Cory West and more. By and large, the riders were big fans of the new track.

"Quite honestly, it's so smooth that it's kind of changed the game plan," said Hayes. "Honestly the track feels smaller to me. It feels like it's about 80 percent of the size that it use to be because we get around there a little bit quicker, a little bit smoother and a little more time to relax. I'm sure for the guys riding in the Daytona 200 on the 600s, it's going to be a whole lot better."