Aragon Recognized As Best Track
Chaparral Motorsports
|
December 16, 2010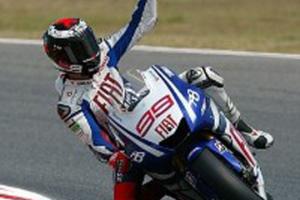 The MotorLand Aragon track in Spain has been awarded the honor of the "Best Grand Prix" in this year's MotoGP season, the only time in the history of the award that a first-time host track has been recognized.

Aragon wasn't even on the initial slate of circuits that would be hosting MotoGP events in 2010, being called upon to replace another track just six months before the race (tracks are normally notified a year in advance). By all accounts, the race went off without a hitch, with many of the riders praising the challenge and uniqueness of Aragon's layout.

"I really like this track. It's so fun to ride and it is quite different, a new challenge," said World Champion Jorge Lorenzo. "It is interesting to ride the M1 here after coming here on an R1."

Aragon became the fourth Spanish track to win the award, which has been given out by the International Racing Teams Association since 1984. Between 2001 and 2010, a Spanish track has been selected seven times, with Jerez, Catayluna and Valencia also earning the distinction.

Next year, Aragon will take its place among the first-choice tracks for the competition.