Paris Hilton To Fund MotoGP Team
Chaparral Motorsports
|
December 14, 2010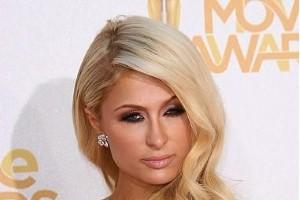 Paris Hilton, the controversial heiress, actress and celebutante, has announced that she will be lending her name and a bit of her wealth to a new motorcycle team venture in MotoGP.

Hilton is a spokesperson for SuperMartxe VIP, a company that promotes parties across Spain. Supermartxe already owns a racing team, but the company recently announced that the team's name will be changed to "Supermartxe VIP by Paris Hilton," now that the heiress is involved.

Spanish riders Sergio Gadea and Maverick Vinales will pair with legendary MotoGP mechanic Rossano Brazzi for the 2011 season. The team will compete in the 125cc entry-level class of MotoGP, a step below Moto2 and the official MotoGP championship, which features top names like Valentino Rossi and Jorge Lorenzo. The event organizers have announced that this will be the final year for the 125cc category, which will be bumped up to 250cc for 2012.

Hilton will be on hand with the race team and SuperMartxe VIP executives to make the announcement official on December 18th at the ME Hotel in Madrid, Spain.

The backing by a famous celebrity isn't unprecedented in the world of MotoGP. Previously, film star Antonio Banderas' "Jack & Jones by Antonio Banderas" competed in Moto2, before folding at the end of the most recent season.