Yamaha, Honda, Expand Contingency Programs
Chaparral Motorsports
|
December 10, 2010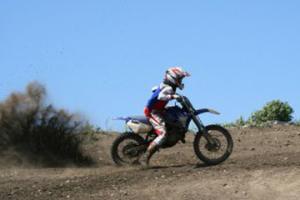 Those just getting into racing and motorsports may not know what the "contingency plans" that are offered by major manufacturers are, but a little knowledge of this aspect of racing could pay off - literally.

Contingency programs are run by manufacturers in order to provide amateur riders who use their products in competition with a little bonus money for doing well. Riders who place or win in select events can file claims with the company and get a small payment as a thank you.

Recently, both Honda and Yamaha announced that they will be expanding the amount of money in their contingency programs. Yamaha has added $23,000 for the National Enduro Series that will be paid out in the form of "YZ Bucks," that can be redeemed for motorcycle parts and accessories.

Meanwhile, Honda has doubled the number of events eligible for compensation to 700. Riders who want to collect will have to sign up for the Red Rider Rewards Card, which can be used as a Visa card.

Bikers who are considering purchasing a motorcycle for racing purposes may want to check into the manufacturer's contingency plan, as being rewarded for success on the track is always a nice bonus.