Youths Will Race Ninjas At Next European Junior Cup
Chaparral Motorsports
|
December 8, 2010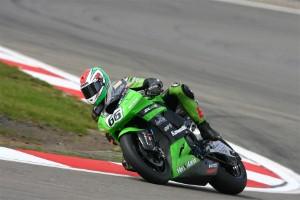 InFront Motorsports, the group responsible for the World Superbike Championship (WSC), has announced that it will partner with the European Junior Cup (EJC) to showcase the competition's youth championship on the same track that the pros use.

Six selected WSC events in 2011 will also feature EJC racing at some of the most famous tracks in the world, including Nurburgring, Aragon and Silverstone. The youth race will be held before the second leg of the WSC. The idea is similar to the "Red Bull Rookies Cup," a youth competition that runs concurrently with MotoGP.

Since there are no teams in the competition, each rider will be given an identically-tuned Kawasaki Ninja 250R for the event, ensuring that none of the riders have an advantage. Entry to the competition will also provide riders with a motorcycle helmet, racing apparel, coaching, technical support, fuel and tires.

Any rider between the ages of 14-17 who has held a competition license in either motocross, road racing, enduro, trials, supermoto, or minimoto for at least a year will be allowed to take part in the competition - although they'll have to be quite serious, as the entry fee is €18,950 ($25,090).