Vintage Motorcycle Could Sell For $600,000
Chaparral Motorsports
|
December 3, 2010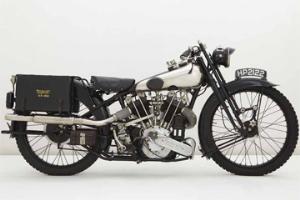 A vintage bike may be on the verge of breaking the record for the highest price ever paid for a motorcycle, as many believe George Brough's 1925 Superior SS100 will fetch more than $600,000 at auction.

Brough is a legend in the motorcycle world, and is widely believed to have broken the solo speed record unofficially in 1928 at 130 miles per hour. Brough launched his own line - the aformentioned Superior - and personally tested every bike to operate at more than 100 miles per hour. In 1925, that was simply unheard of.

The Superiors were simply the fastest bikes around, and Brough won many major races onboard his own personal prototype that he saved for himself. Now, that bike will be sold at an auction on December 15th, with many expecting the legendary mount to go for a record-setting figure.

Wired reports that there are about 1,000 Superiors left in existence, a few of which were properly preserved. One huge fan of the bike was T.E. Lawrence, better known as Lawrence of Arabia, who called the bike the "Son of Thunder."

Beyond the impressive performance figures, the bike is simply beautiful. With dual chrome exhaust pipes, vintage spoked wheels and a front-mounted single headlight, there's no collector in the world who wouldn't want to get their hands on one.