Honda Names Pricing For CBR250R, CB1000RR
Chaparral Motorsports
|
December 3, 2010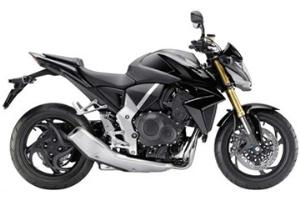 Japanese automaker Honda has revealed the price points for its two revised 2011 street bikes, the CBR250R and CB1000R. Both models are expected to be available in online superstore in spring of 2011.

The CBR250R is meant to be an affordable entry point for the street bike market. With a small-displacement engine, the bike is tailored to be a bit easier to handle than previous Honda offerings in the 250cc range. With a price tag of $3,999, Honda is clearly courting first-time buyers looking for a cheap option.

Riders interested in safety will be able to upgrade the CBR250R with a $500 anti-lock brakes (ABS) package, which brings the grand total of the bike up to $4,449. Both versions of the model will be offered in all-black or red and silver paint schemes.

The accessibility philosophy will also be applied to the new CB1000RR. This race replica 1000cc sportbike will start at $10,999, a significant decrease from the 2010 model's current price tag of $13,399. Honda has yet to release the performance figures for the new bike, so it is unknown if it will still match the 123 horsepower and 73 lb-ft of torque output on the 2010 model. There will also be no anti-lock brake offering.