Pegram Adapting To BMW
Chaparral Motorsports
|
December 1, 2010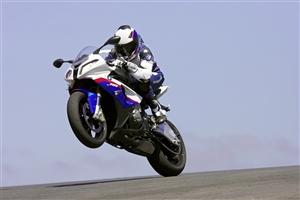 Veteran Superbike racer Larry Pegram has announced that his team will be making the switch from Ducati to BMW for the 2011 American Superbike Championship.

Pegram, who rode Ducatis to back-to-back fourth-place finishes in the 2009 and 2010 season, recently told the Cycle News that his team had gotten some track time with the new BMW S 1000RRs. While Pegram had nothing but praise for the bike, he said making the adjustment from the Ducati's V-Twin to the BMW's 4-cylinder has taken some getting used to.

"The reason we've been doing so much [testing] is partly just getting me riding a four-cylinder again because I haven't ridden one since 2006 when I rode those Hondas," he told the news source. "It's definitely a completely different motorcycle than what I've been on [the Ducati V-twins]. It's' a really stiff chassis, which makes you have a little bit different riding style. But it really does a lot of things really well - especially for being box stock like it is. It really makes good power and it's really impressive right out of the box."

Pegram also announced that he will be getting technical support from the BMW factory, especially in terms of helping the team get the electronics on the bike to a competitive level.