Motorcycle Live Draws British Biking Fans
Chaparral Motorsports
|
December 1, 2010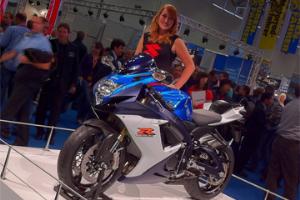 It might be taking place across the pond, but the Motorcycle LIVE show in Birmingham, UK, is one of the biggest international bike events of the year, and holds a number of implications for U.S. riders.

For starters, it's another chance for stateside bikers to glimpse the new import models that will be making their way to the U.S. in 2011. One of the big hits so far, according to Motorcycle News, was the MV Agusta F3. The three-cylinder 675cc impressed so much that several attendees wanted to put money down for the bike then and there. They were turned away, as the show's rules prohibit any sales. MV fans shouldn't fear - the bike will be hitting America sometime in 2011.

Another popular bike at the event was Jorge Lorenzo's championship-winning Yamaha YZR-M1 - although that one clearly wasn't for sale.

Also present were a number of fictional vehicles from popular culture. One of the more popular exhibits was the "Watsonian Wizard," the flying motorcycle and sidecar that was used in the Harry Potter film series.

Beyond bikes, the event served up a bit of fun as well. MotoGP rider Alvaro Bautista and World Superbike racer Sylvain Guintoli went head-to-head in a bike-based quiz show.