NTSB Urges States To Adopt Helmet Laws
Chaparral Motorsports
|
November 16, 2010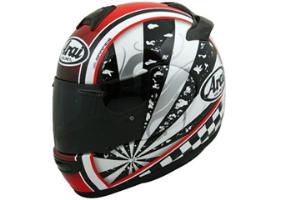 The National Transportation Safety Board (NTSB) has recommended that all states adopt motorcycle helmet laws in order to cut down on a rising number of fatalities stemming from motorcycle accidents.

According to the Associated Press, 20 states currently have full helmet laws requiring all riders to wear helmets, while three states - Iowa, Illinois and New Hampshire - have none. The rest all have limited laws requiring helmet usage in some instances.

In the mid 1990s, nearly all states had full laws, as they were required to receive federal highway funding. Congress has since repealed the link between the two, leaving it up to the states to decide.

Last year, 4,400 people died on U.S. roads from motorcycle accidents, with head injuries being the leading cause. That figure is nearly double the number of fatalities a decade ago when stricter laws were in place.

"People have to get outraged about this safety issue that is causing so many deaths needlessly," NTSB Vice Chairman Christopher Hart told the news source.

The call to action comes in the wake of a troubling report on road safety. Although fatalities in the U.S. have decreased thanks to advanced safety techniques, the U.S. has lagged behind the rest of the world in reducing deaths. In the seventies, America could boast the safest roads in the world. Now, the country has fallen behind similarly developed nations like the UK, France, Germany, Sweden, Australia, New Zealand, Canada and several others.