Brookes Joins Relentless By TAS Suzuki
Chaparral Motorsports
|
November 10, 2010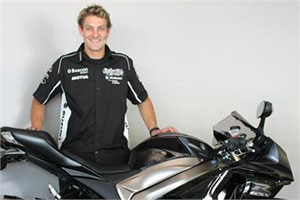 Relentless by TAS Suzuki is delighted to announce Josh Brookes as their first major signing for the 2011 British Superbike Championship, with the Australian set to make his first appearance in their distinctive black and white livery at a European test in early December.


The 27-year-old New South Wales rider finished this season's British Superbike Championship in second place overall, amassing five victories from 13 podiums, but will be looking to go one better in Relentless by TAS Suzuki colours in 2011. Brookes is currently at home in Australia preparing for the 2011 BSB campaign but is delighted to have secured his Relentless by TAS Suzuki deal for a full-on assault on next season's Championship.


Josh Brookes:


"I'm really excited about the whole project to be honest. I obviously know the strength of the GSX-R1000 Superbike having raced alongside the guys this season in BSB, so once Philip discussed his ideas with me, I was keen to go in the Suzuki direction straight away. Everything has come together very easy and the whole thing feels really good to me. I'm also looking forward to basing myself in Northern Ireland for next season as I know the boys have a top working environment over there. I just want to do my training, get fit and focus on my racing. I'm confident I can do that with Relentless by TAS Suzuki and the end product will hopefully be the Championship."


Philip Neill - Team Manager:


"Even though he was my undisputed number one choice for next season I didn't think Josh would become available, so to say I'm excited to have secured his signature would be a bit of an understatement. I've admired him as a rider ever since I first watched him race and as an ex-motocross man like myself, I found it very easy to relate to him when we entered into our discussions. It has all come together very well and pretty much along the same lines as the Guy Martin deal. That's the way I like to do business. I'm also pleased that he has decided to base himself in Northern Ireland next year close to our workshop. This will give the whole team a better chance to get to know him and I'm sure he'll enjoy the Northern Ireland way of life."