Reed Will Go It Alone In 2011
Chaparral Motorsports
|
November 9, 2010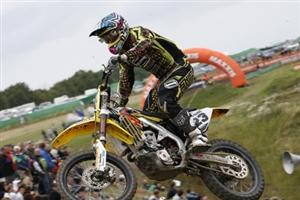 Chad Reed, a rider who has won multiple world championships, has announced that he will be going it alone in the 2011 AMA Supercross season by deciding to start his own motorsports team rather than rely on a sponsor.

The Australian rider will take his place on the starting grid in the 2011 season under the banner of his new racing team, TwoTwo Motorsports. Reed will operate as head rider and team owner for the season.

"I am at a point in my career where I am motivated and want to race more than I have for a long time," Reed said. "This is the best series with the best riders. This is where my heart is at, where my head is at, and this is where I want to be in the championship and challenge for race wins."

The new team owner mentions that he has modeled much of his career after Jeremy McGrath, another successful rider who branched off into his own ventures toward the end of his career.

Reed has enjoyed success in Supercross competitions all over the world. In 2009, he was named the AMA Athlete of the Year and was able to capture the AMA National Motocross and Australian Supercross championships. This season has been somewhat disappointing for the rider, with various injuries keeping him from repeating his 2009 performance for the Kawasaki team.