Ben Bostrom To Team Up With Michael Jordan
Chaparral Motorsports
|
November 8, 2010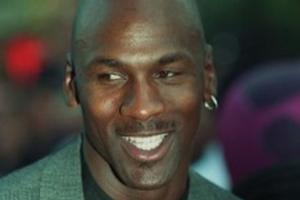 In a surprise move, Ben Bostrom has announced that he will be leaving Pat Clark Motorsports after one year to sign with Michael Jordon Motorsports, the racing team owned by NBA Hall of Famer Michael Jordan.

Previously, it was announced that Bostrom's brother Eric would be joining the Pat Clark team, raising expectations that the Bostrom brothers would be racing under the same stripes for the 2011 AMA Pro Racing Superbike Championship season. Now it appears that it will be Eric and Chris Clark racing for Kawasaki, as Bostrom's switch means he'll be on a Suzuki for 2011.

"Signing Ben Bostrom is another incredible step in our quest for a Superbike Championship," said Kreig Robinson, Michael Jordan's Vice President of Corporate Relations. "Ben's work ethic and level of dedication, as well as the team's further development of the Suzuki GSXR-1000 superbike brings us closer to attaining a winning combination."

It is unknown how this would impact the team's two current riders, Jake Zemke and Aaron Yates, but one may be left out in the cold as a result. Yates suffered serious injuries in the first race that kept him out for the remainder of the season, while Zemke opened strong with back-to-back wins before struggling heavily in the second half. Bostrom, meanwhile, had one win in the season and eight podium finishes, ending the year in fifth place.