Honda To Update CB1000R For 2011 Model Year
Chaparral Motorsports
|
November 3, 2010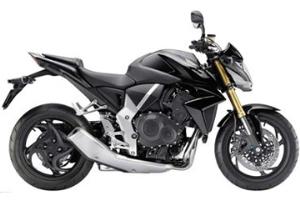 Honda has announced that it will update its CB1000R naked bike for the 2011 model year, unveiling the new model at the EICMA show in Milan, Italy.

The company recently debuted the new CBR250R, but it was unclear if the bike's more powerful sibling would be getting an update as well.

"Last week we introduced the all-new entry-level CBR250R and we're just as excited about this addition to Honda's lineup for 2011," says Bill Savino, Honda Powersports press manager. "The CB1000R fills a great position in today's market as we now bring a very capable sport machine packed with high-performance features to riders who focus on street use - wherever and whatever their destination may be."

Honda has updated the styling for the new model, offering buyers a new Pearl Black paint scheme and increasing the size of the handlebars.

The naked bike's engine is essentially unchanged from the 2010, though Honda says it has tuned the 998cc inline-four for low-end and mid-range power. The automaker has yet to release full performance figures or an MSRP, but the 2010 version produces 123 horsepower for approximately $16,000.